Following the win of the tender notice POR FESR 2014-2020 – Attività 1.3.a – DGR n. 1232/2017, ThunderNIL will start the project "Design and nanopatterningn tecniques for a new aesthetics of furniture's surfaces with a grant of 72472,29 €.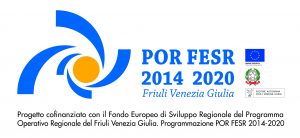 L'illuminotecnica è un settore manifatturiero che trova la sua competitività nella combinazione tra contenuto estetico e contenuto tecnologico. L'innovazione è la carta decisiva per mantenere e consolidare le quote di mercato, per questo il focus è mirato alla creazione di una piattaforma tecnologica per innovare profondamente il mondo dei trattamenti di superficie per un'ampia gamma di prodotti.
Il progetto si prefigge l'obiettivo di sviluppare nuove tecniche di decorazione di materiali e superficia d'elevata funzione estetica per il settore dell'oggettistica e dei complementi d'arredo, tramite tecniche di nanofabbricazione in grado di donare ai nuovi materiali ed oggetti anche nuove funzionalità di anticontraffazione.
Al termine del progetto verrà realizzato un pannello diffusore per un sistema di illuminazione a LED.
Il sistema sarà progettato tenendo conto sia delle possibilità estetiche implementate nel software di design proprietario, sia dei materiali a cui è stato possibile estendere i processi di nanopatterning con maggiore successo.
Il dimostratore combinerà aspetti di funzionalità ed estetica in modo originale ed innovativo.