Products
Solutions for enhanced functionalities and unprecedented aesthetics
ThunderNIL offers a wide range of micro and nanostructured products with gratings, micro-optics, multi-level structures, V-grooves and holograms.
Combining the Pulsed-NIL with other techniques, we can pattern different materials among which silicon, plastics (PET, plexiglass, PE, PVC, PC, FEP), paints, varnishes and lacquers, metals (nickel, steel, chromium, gold and titanium), glass, PDMS and ormocer.
Micro and nanostructured products
Micro-optics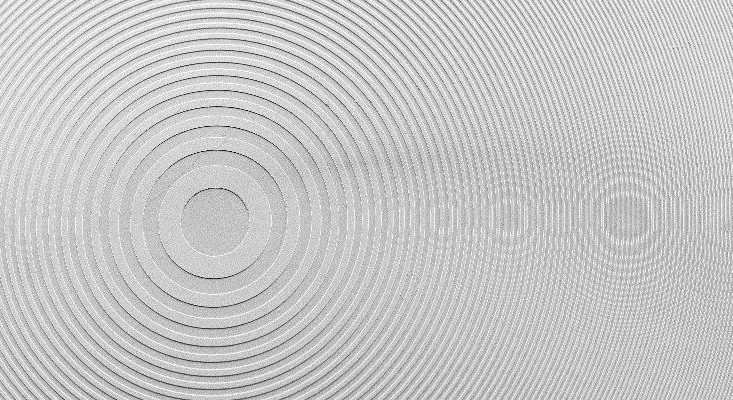 Micro-optics, Q-plate, orbital angular momentum of light optics (OAM), microlenses, zone plates on silicon, glass and plastics.
Nano-electrodes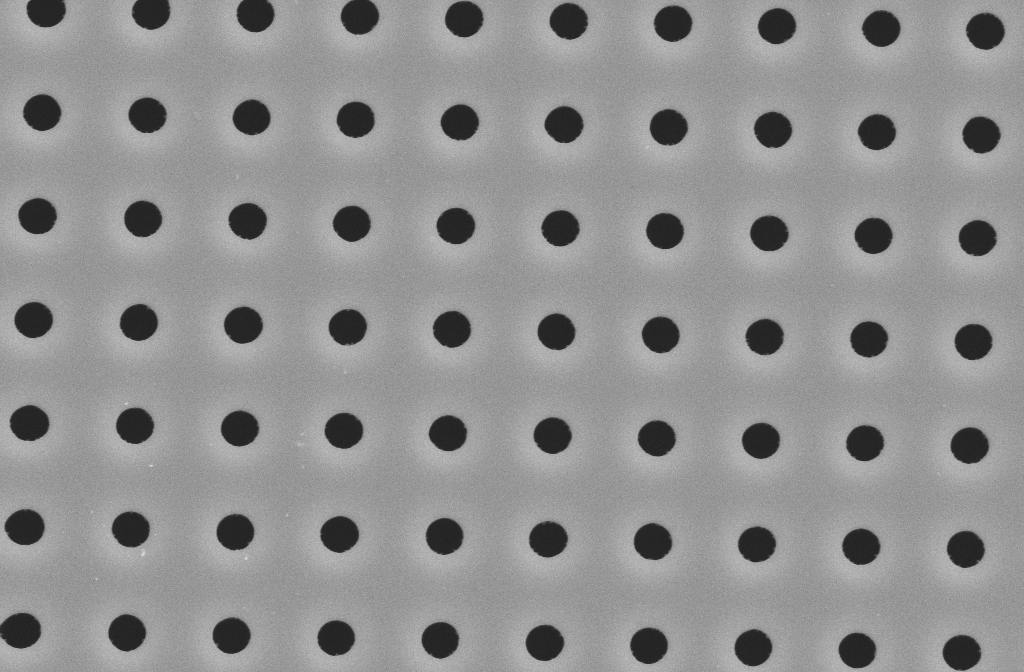 Nano-electrodes for electrochemical analysis on glassy carbon and platinum.
Biomedical substrates
Substrates for tissue engineering on PDMS and plastic material over glass.
Cover glass with metallic and polymeric pattern.
Microfluidics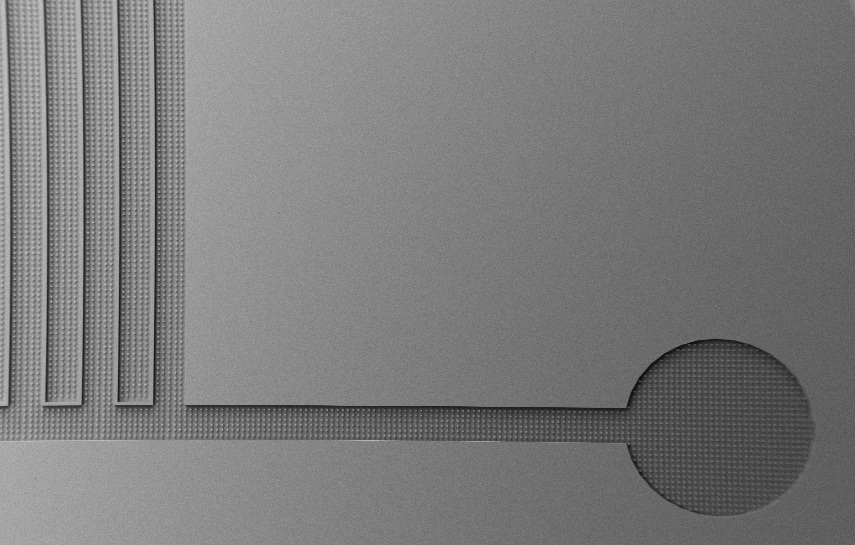 Structures in PDMS, glass and silicon for micro fuel-cells (µ-FCs) and for biomedical purposes.
.
Aesthetics and personalization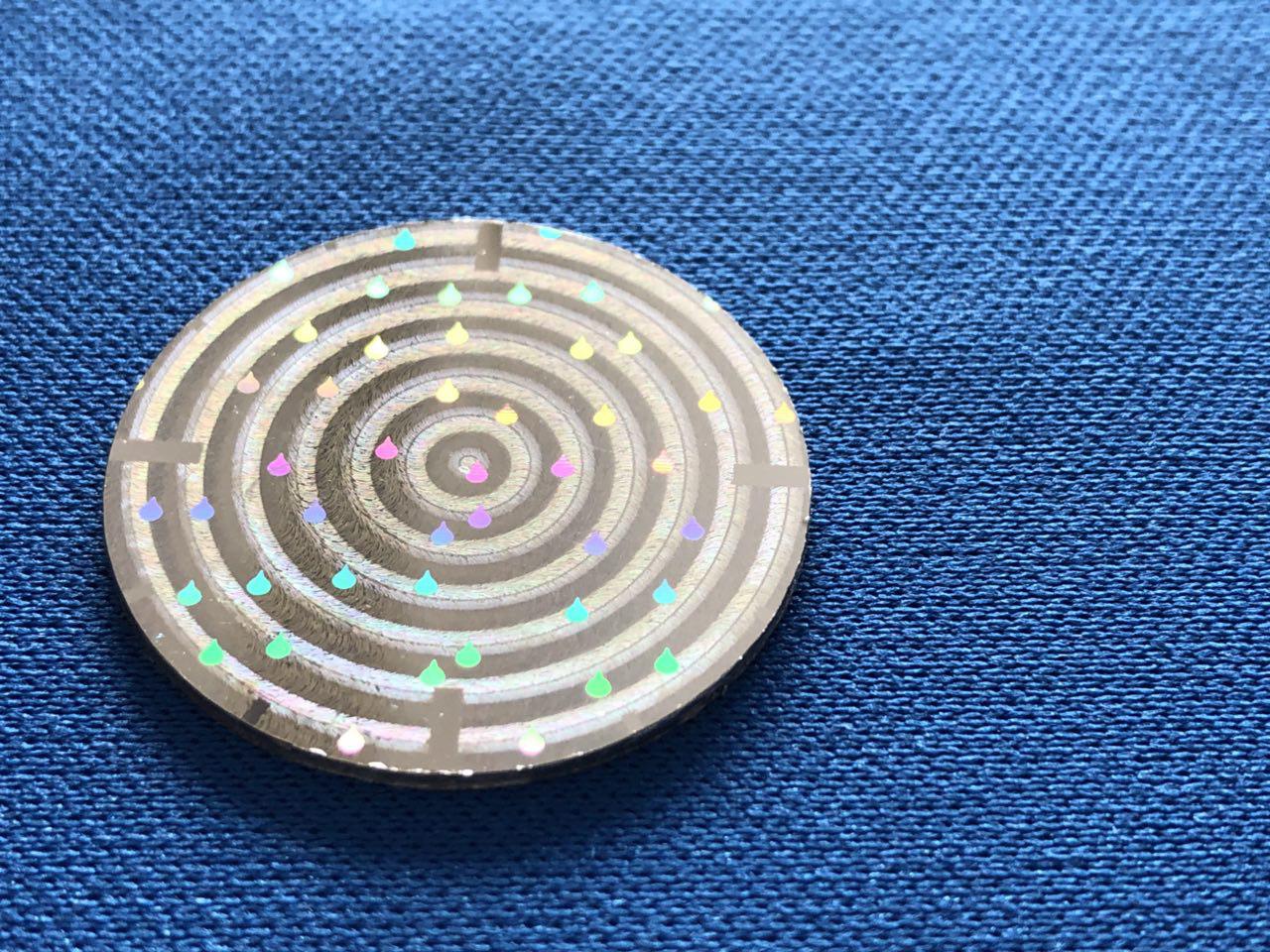 Origination and pattern-transfer of logos, holograms and brush effects on metal, plastics and glass for surface finishing.
.
Brand protection and anti-counterfeiting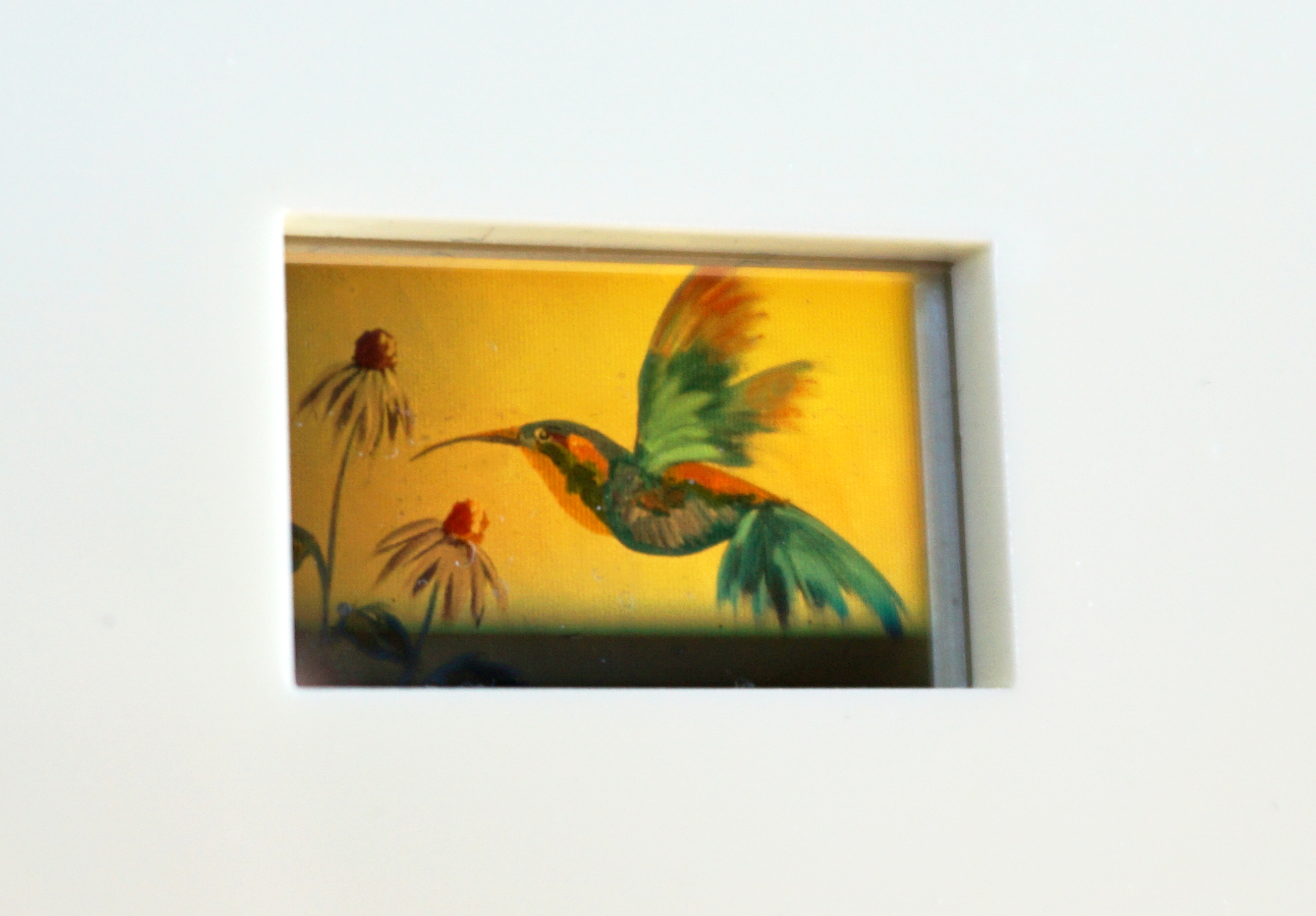 Origination and pattern-transfer of logos, holograms and micro-QR codes on metal, plastics and glass for brand protection, product identification and anti-counterfeiting.
.
Superficial patterning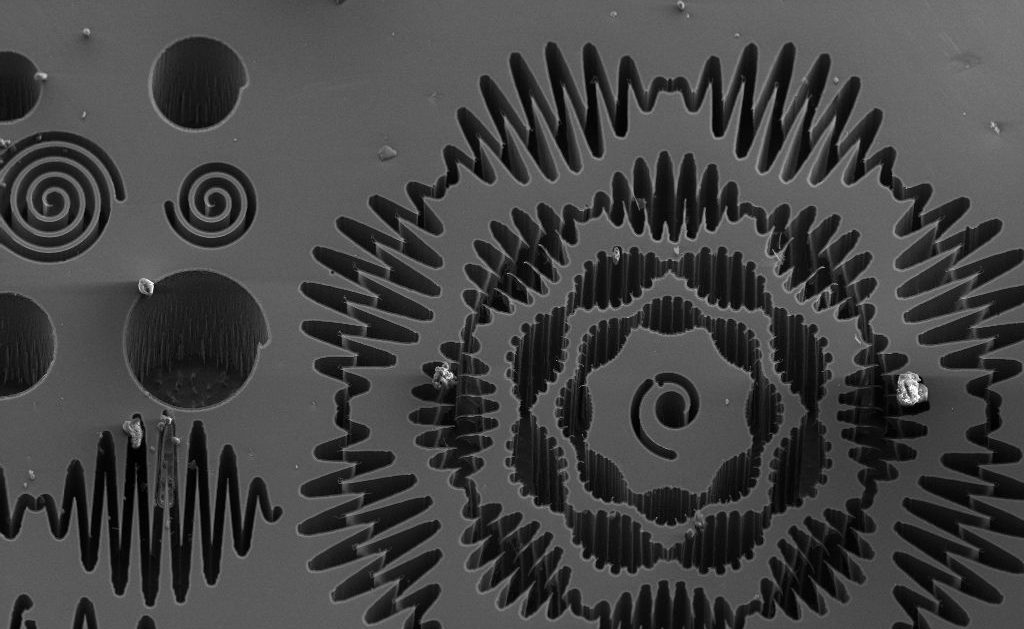 Pattern-transfer of micro and nanostructures on many materials for surface functionalization (i.e. anti-glare and anti-fog purposes).
.
Standard and custom stamps
Microlenses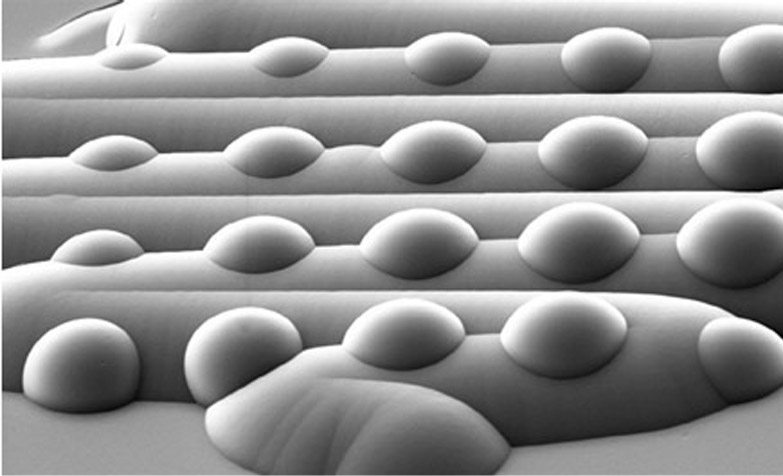 Stamps with microlenses array for lighting, fiber coupling, laser diode collimation, imaging systems and sensors.
Grating of lines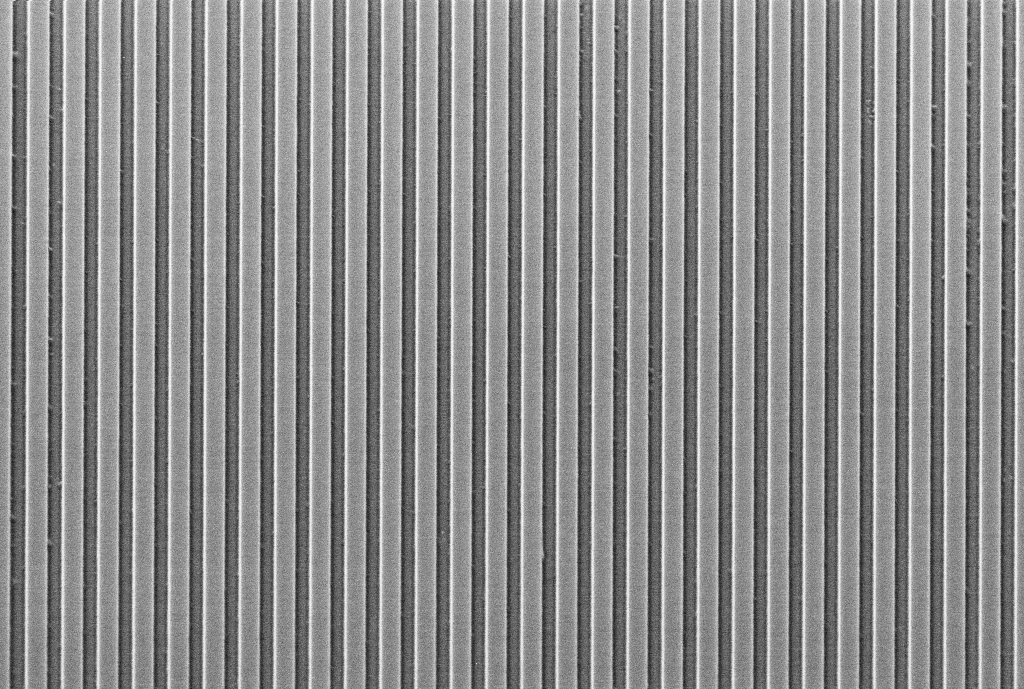 Stamps with grating of lines for test-pattern, waveguides coupling, LED, thin-film photovoltaic systems, laser sensor devices and beam splitting.
Grating of pillars and holes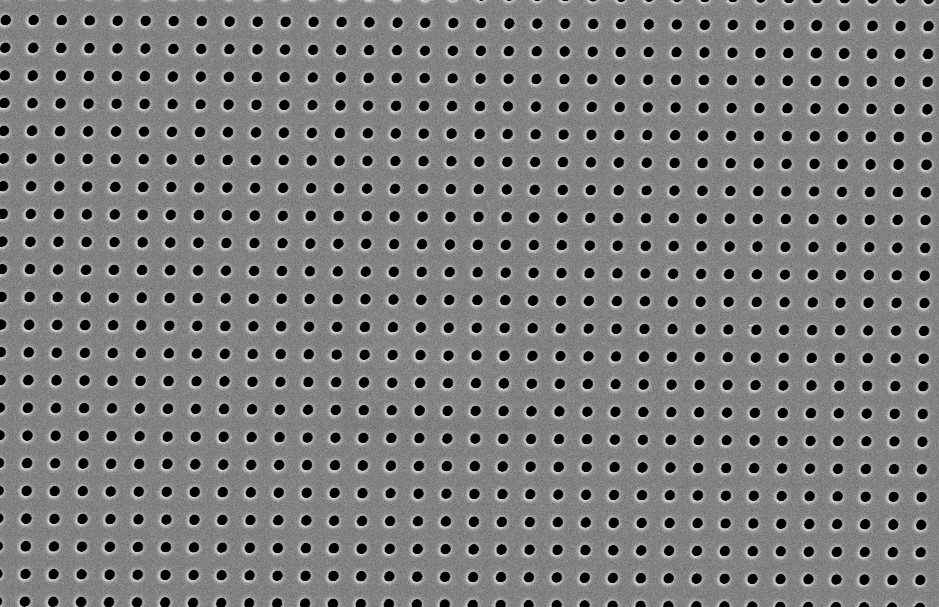 Stamps with pillar and holes for test-pattern, hydrophobic treatment, superficial adhesion, tissue engineering and photovoltaic systems.
V-groove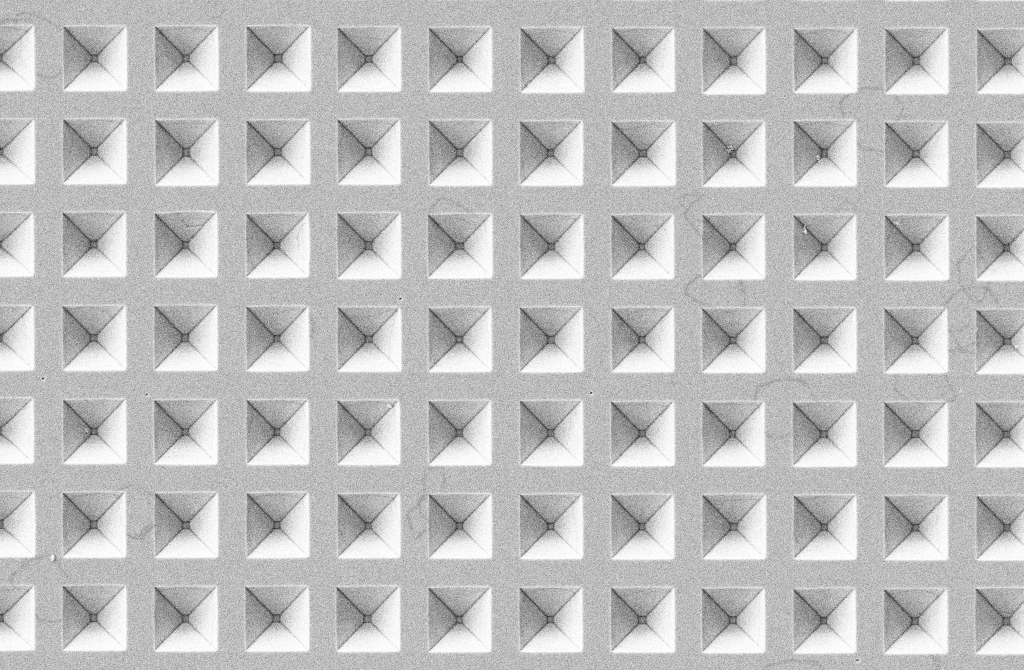 Stamps with linear and pyramidal V-groove array for photovoltaic applications and fiber and lenses alignment.
Multilevel structures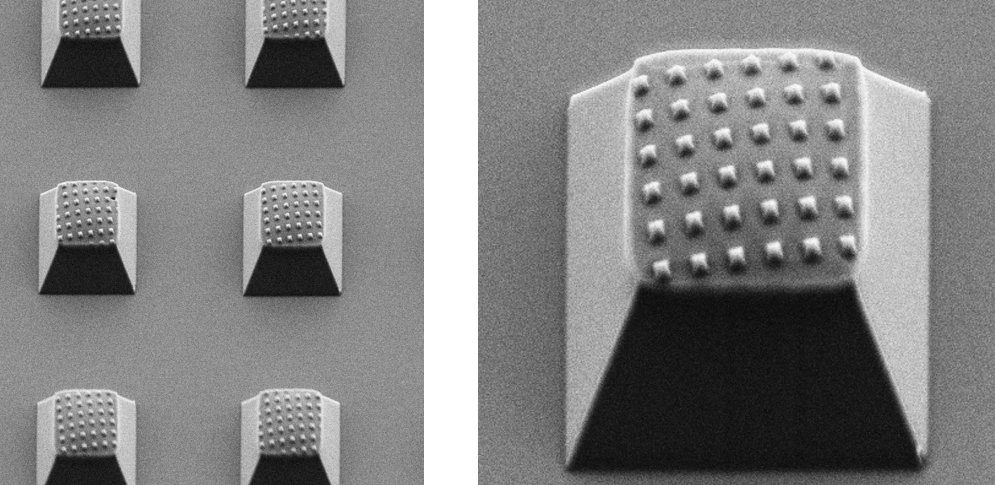 Stamps with multi-level structures.
.